The RedBall Project : Artist Statement
Through the RedBall Project I utilize my opportunity as an artist to be a catalyst for new encounters within the everyday. Through the magnetic, playful, and charismatic nature of the RedBall the work is able to access the imagination embedded in all of us. On the surface, the experience seems to be about the ball itself as an object, but the true power of the project is what it can create for those who experience it. It opens a doorway to imagine what if? As RedBall travels around the world people approach me on the street with excited suggestions about where to put it in their city. In that moment the person is not a spectator but a participant in the act of imagination. I have witnessed it across continents, diverse age spans, cultures, and languages, always issuing an invitation. That invitation to engage, to collectively imagine, is the true essence of the RedBall Project. The larger arc of the project is how each city responds to that invitation and, over time, what the developing story reveals about our individual and cultural imagination.
Artist:  Kurt Perschke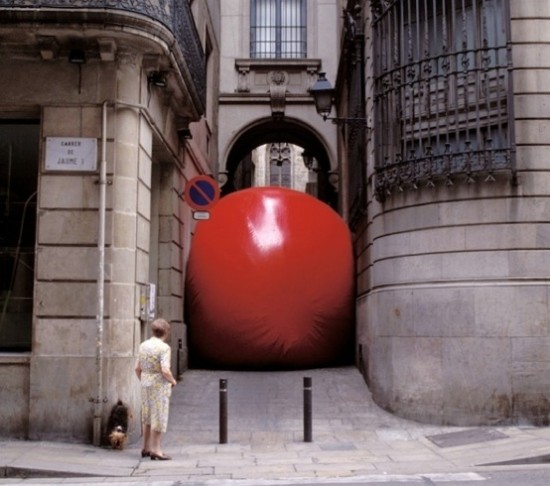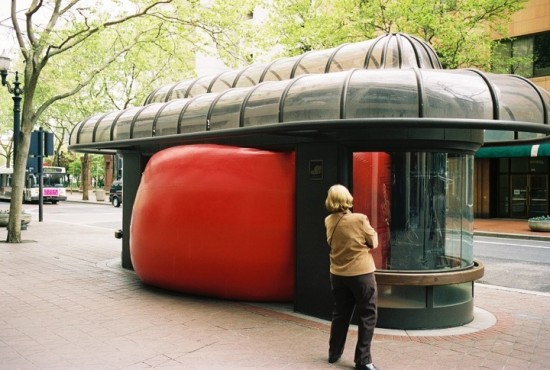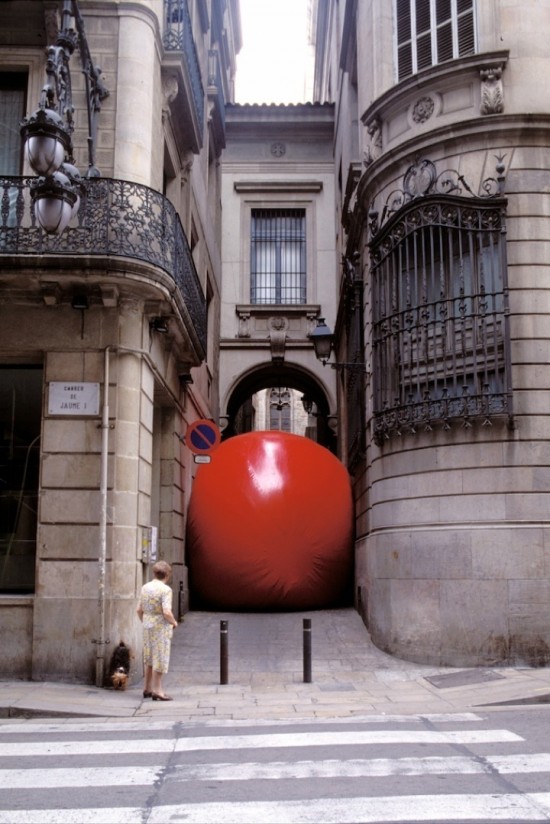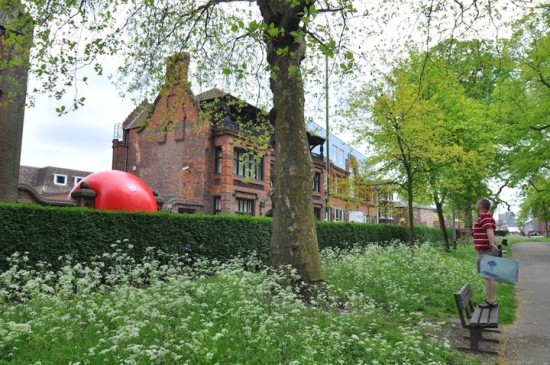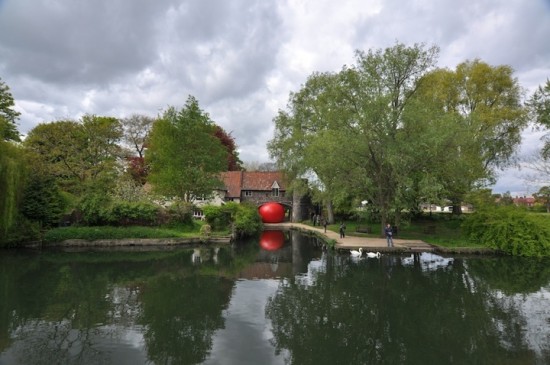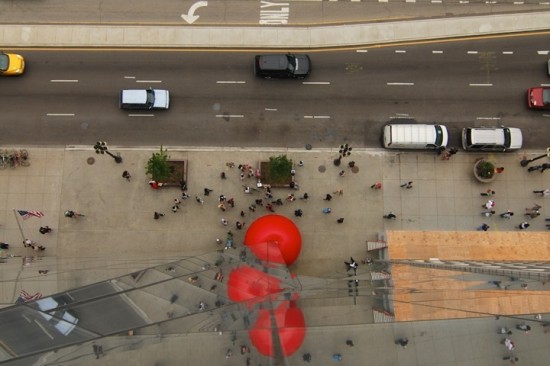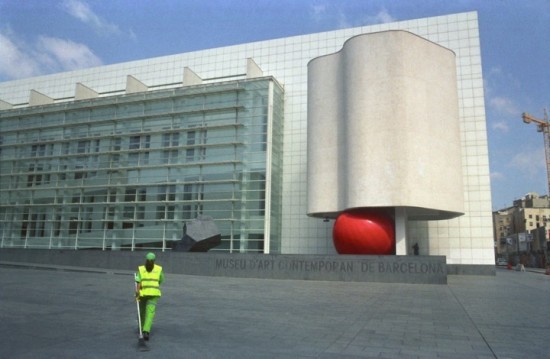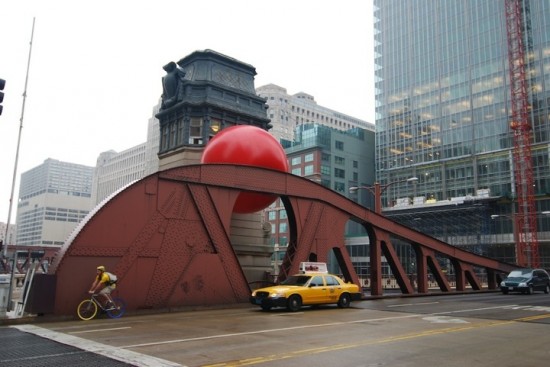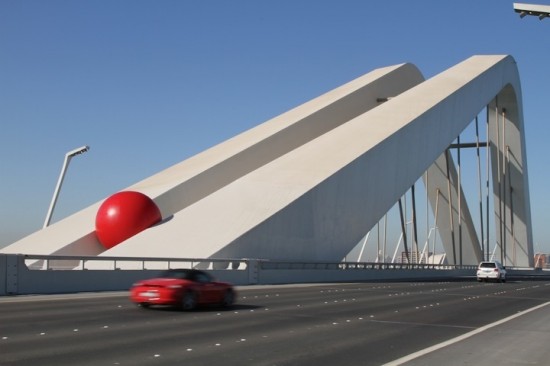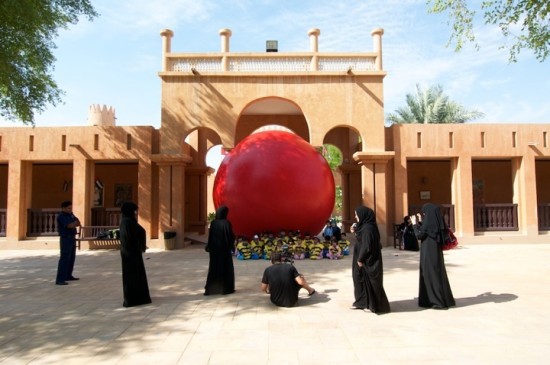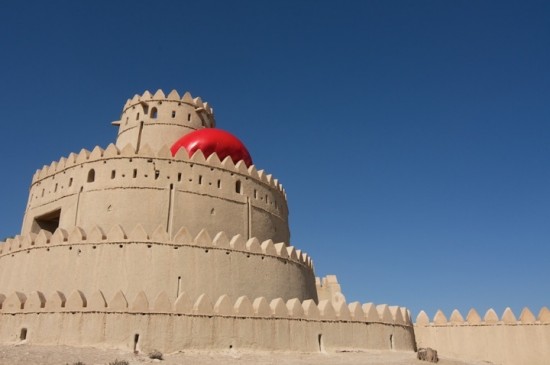 L'idea è semplicissima: realizzare una installazione itinerante, facile da spostare e da collocare, colorata, divertente, in grado di richiamare l'attenzione di chiunque – anche a grande distanza – e capace di far venire immediatamente voglia di interagire con essa. Che cosa, allora, più di una enorme palla gonfiabile rossa può centrare in modo tanto efficace l'obiettivo?
Ecco così spiegata la gigantesca sfera color rubino che da un po' di tempo a questa parte fa la sua comparsa nelle principali città del mondo, sbucando in modo inaspettato dalla porta principale della St. Peter Mancroft Cathedral di Norwich, in Inghilterra, ostruendo l'imbocco di una strada a Toronto, sporgendo dalla mura merlate dell'Al Jahili Fort di Abu Dhabi o occupando le principali piazze di Chicago.
Photographs are by kurt perschke  
Don't forget to follow Feeldesain on Twitter + Facebook to get all the latest updates.